Riverfront Park is my 150th ballpark visited. At that game, the Bucks operations folks asked me if I wanted to throw out the first pitch. I declined but in hindsight, I wish I had done it. When will I ever get that opportunity again?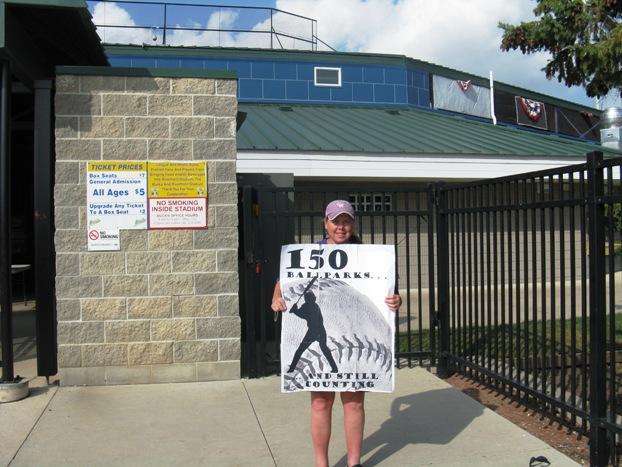 After the 2008 floods in Iowa and the nearby Cedar River, Riverfront Stadium underwent expansive renovations. The water reached the top of the entryway (just above the green roof noted above. New clubhouses, offices, concession stands, locker rooms, this entrance, and restrooms have been built as a result of the renovation.
Also noted on the brick column in the photo above: Box Seats $7; General Admission $5.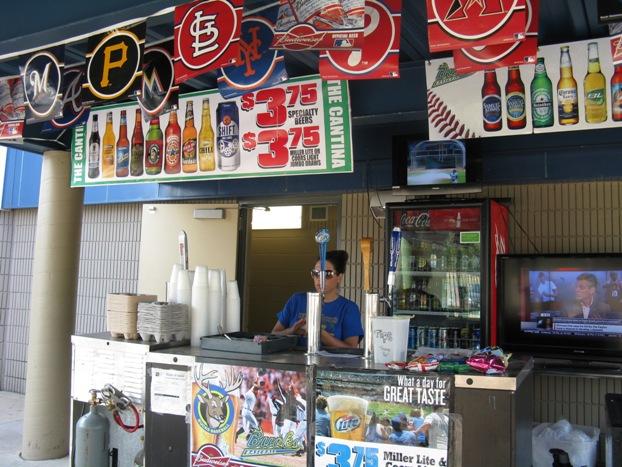 There was a Leinenkugel stand down the third base line. The bar above is down the first base line. They serve a local beer call Angry Cedar which is worth trying. Prices aren't too bad either.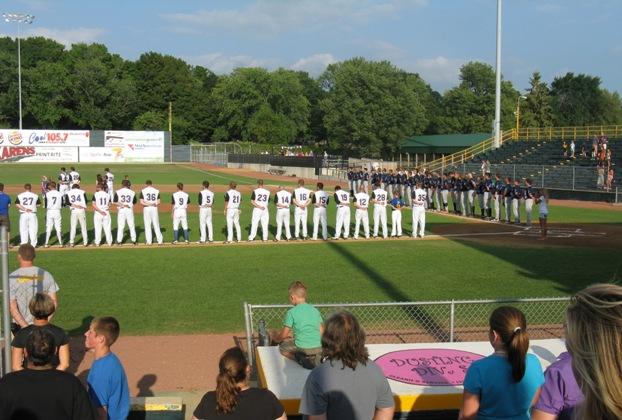 Taken during the national anthem. I like it that both teams stand together on the base line.
There's an abundance of trees adorning the outfield.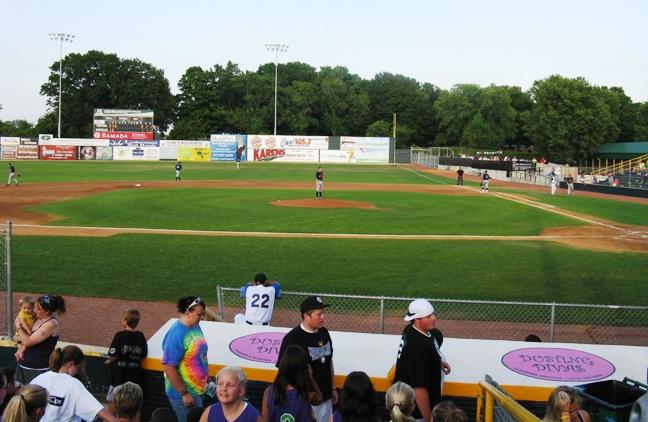 The view of the field. There was one small area where one could be close to the infield and not be inhibited with the fence/net. Sit 5 or 6 rows up (it's general admission - no seat assignments) to avoid passersby (see the three folks walking in front of the first row of fans)