Minnesota Twins
MLB - American League
I met up with fellow baseball friend, Barbara, in Minneapolis. Turns out Minneapolis was hosting the SABR National Convention the same weekend I attended a game at this history-rich team and their new stadium.
I also ended up seeing a double header (one of the games was a make-up game from a previous rain out). So I got to see three games instead of the original two.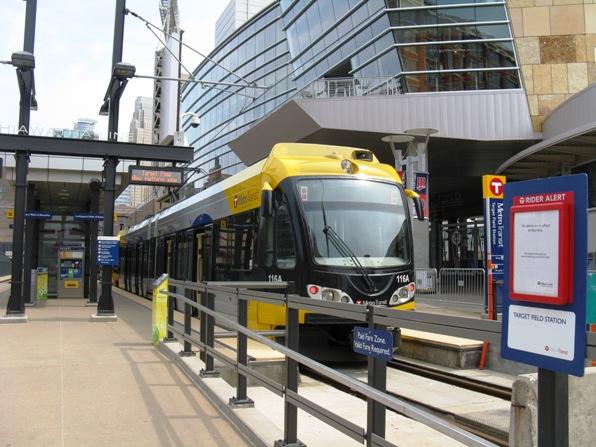 The very best way to get to Target Field is to take the Metro Transit Rail. In fact, I didn't even get a car when I visited this city. You can take the train right from the airport. Most hotels near the airport have shuttles that can take you to the train station.
Above is the stop at Target Field. The glass structure and light brown brick on the upper right of the photo is Target Field. It's that close.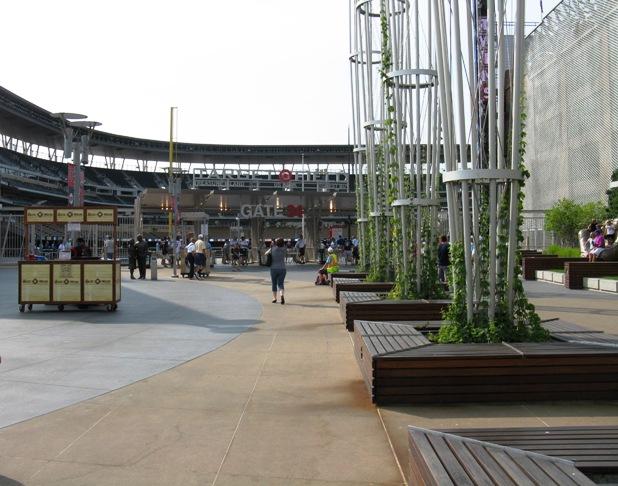 The numbers of the gates in honor of retired Twins players. Above is the Gate 34 area (Kirby Puckett) and this is the largest and most used entryway into the stadium. There's a walkway and bridge coming from downtown that leads to this area. It contains places to sit and wait for friends (more stadiums should do this), statues, banners with all Twins teams and names of players, tributes to former Twins players, murals of former stadiums - it just oozes with history.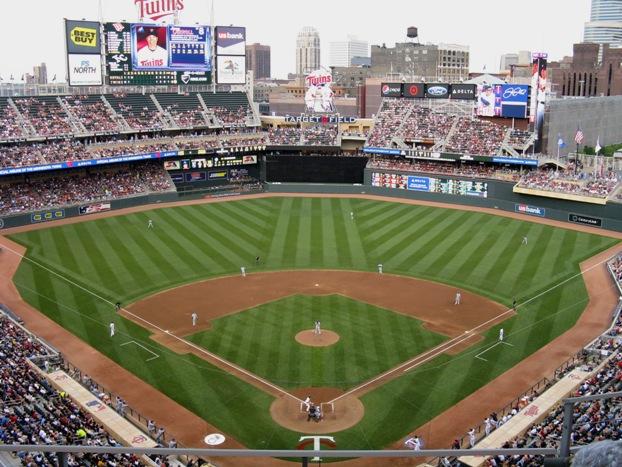 Here's the view from up behind home plate. Jamey Carroll is at bat. The bullpens are side by side in left-center field to the left of the batter's eye in this photo.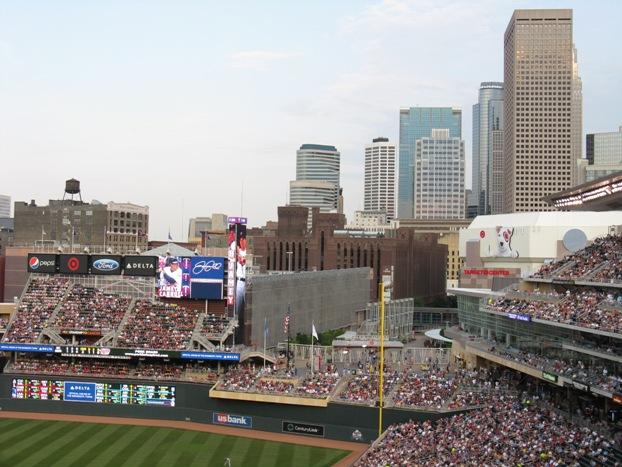 Here's the view of downtown Minneapolis. Gate 34 (as mentioned above) is the area just beyond the right field foul pole. The white building on the right is the Target Center where the Timberwolves (NBA) and the Lynx (WNBA) play.