I was fortunate to see a double header on my visit to Tucson as well as watch the Padres take on the Colorado Springs Sky Sox.
This stadium was at one time called Tucson Electric Park and the Phoenix Diamondbacks held their spring training here until 2011.
The field is in good condition and there is a nice view of the Santa Catalina Mountains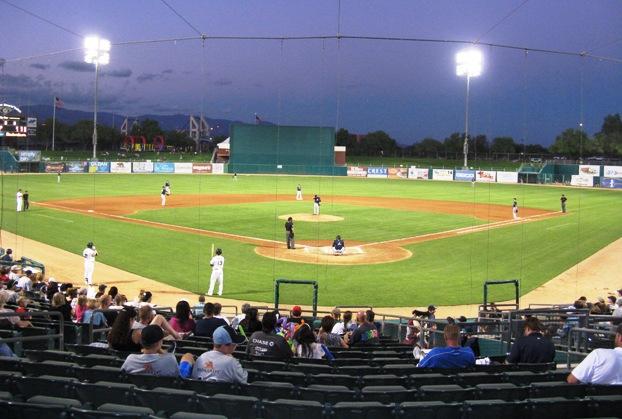 The view from behind home plate at dusk.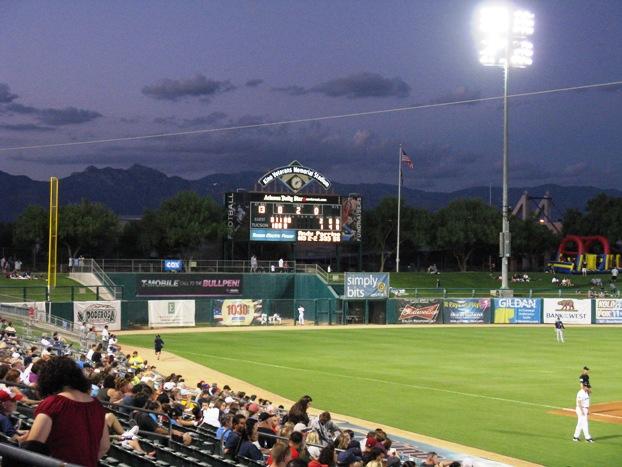 Scoreboard, bullpen, grassy berm, and another view of the mountains.
Each team won a game at this double header.