Boston Red Sox
MLB - American League
A work trip brought me to the Boston area of the country and lo and behold the Red Sox were playing the Sunday prior to the work week. So, I flew in on the Saturday and a friend picked me up and off we went to Fenway. Thanks Vinny.
I had been to Fenway about 20 years ago and I remember not enjoying my visit very much that time. I'm sure glad I went back as I now appreciate the finer points of stadium visits and the Red Sox have greatly improved their customer service and stadium amenities.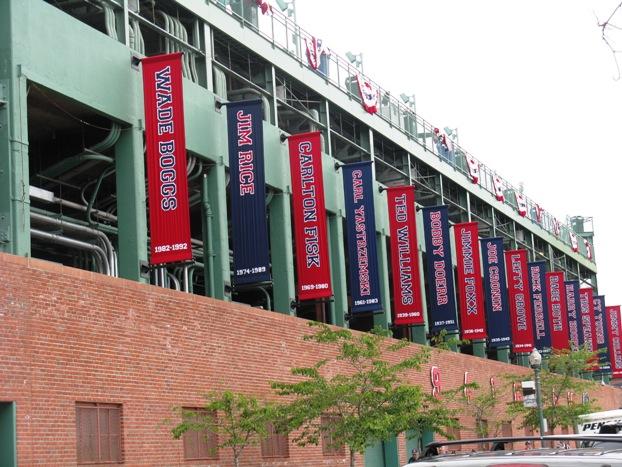 Along the one side of the exterior of Fenway are banners representing individuals who have worn a Red Sox jersey and have been elected to the in the Hall of Fame.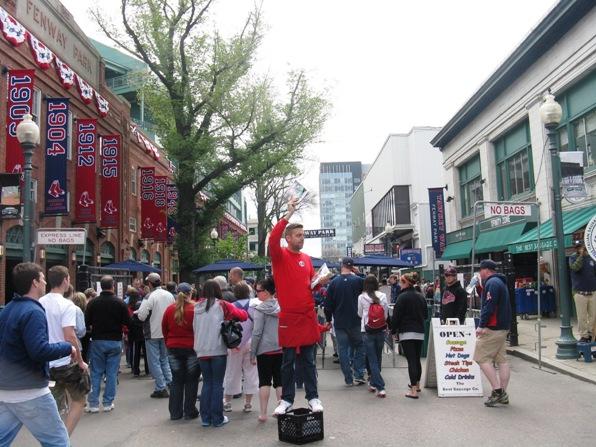 Security check – I thought Coors Field has the best security check but Fenway gives them a run for the money. It was easy and friendly and it deposits you right onto Yawkey Way (which is closed to traffic on game days and is lined with concession and souvenir shops and vendors). On this same side of the stadium, World Championship banners hang from the building.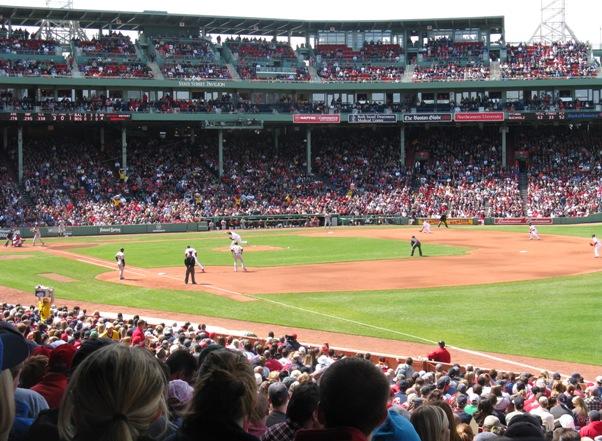 Here's the infield taken from where I was seated. It was a full crowd for the first part of the game; there were not many individuals who stayed for the whole 17 innings. We did.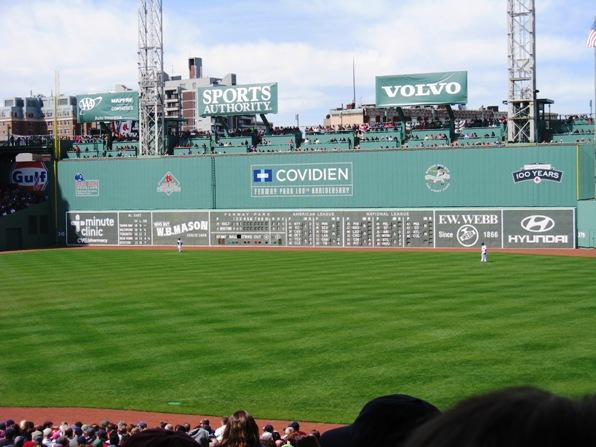 The famous green monster. It has a much bigger presence in person than it does on TV.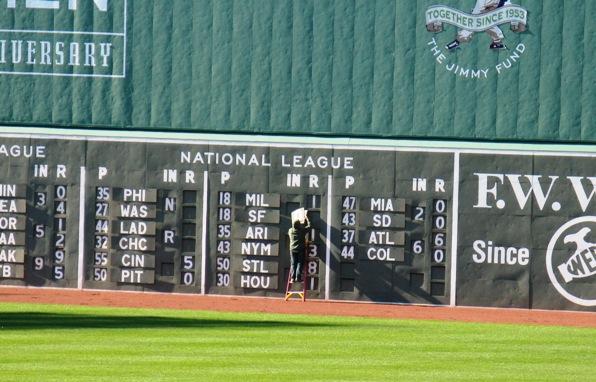 The out of town scoreboard is hand operated, mostly from the inside. However, the inside area behind the scoreboard must end as an individual walked out between innings and updated the last two columns of the National League (bringing a ladder so he could reach the top game listed). This is different.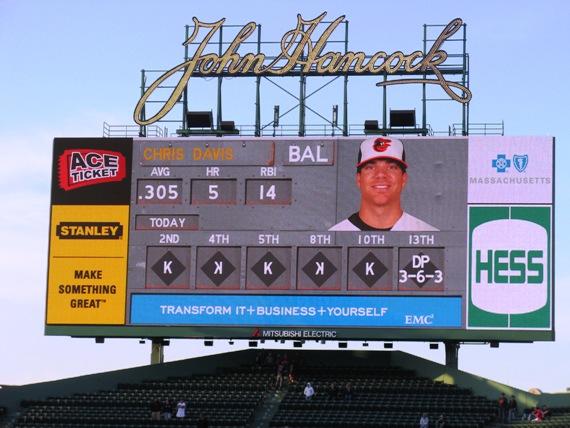 As mentioned above, this game went to 17 innings. The player above for the Orioles, Chris Davis, was the DH in this game. He went 0 - 8 with five strike outs. After the Orioles had run out of pitchers, they called on Chris Davis to relief pitch.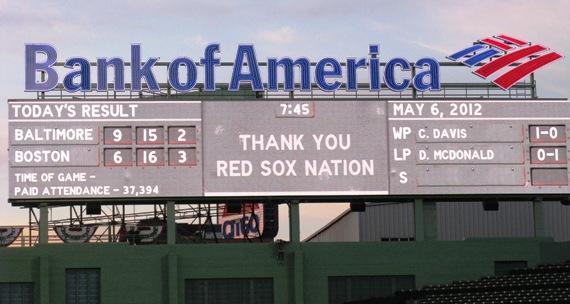 He ended up being the winning pitcher. Wonder if he's in the bullpen now? On a side note, the Red Sox also used their DH in the 16th and 17th as a relief pitcher.