Arizona Centennials
Freedom Professional Baseball League
Scottsdale Stadium
7408 E Osborn Rd
Scottsdale, AZ 85251
(480) 255-5696
Email: info@FreedomProBaseballLeague.com
The Freedom Professional Baseball League is a new independent baseball league in Arizona founded in 2012.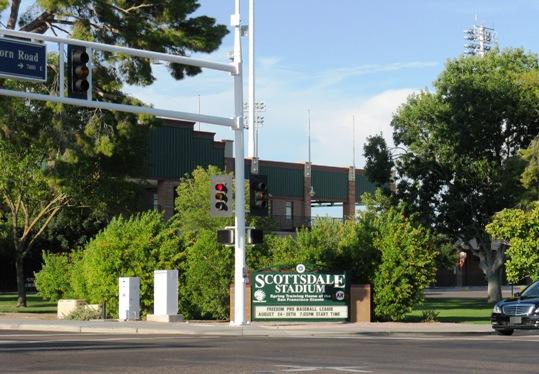 The Arizona Centennials play at Scottsdale Stadium which is more known as the spring training facility of the San Francisco Giants. The Arizona Fall League Scottsdale Scorpions also play at this park. The two games I attended the Arizona Centennials faced the Sonoran Explorers.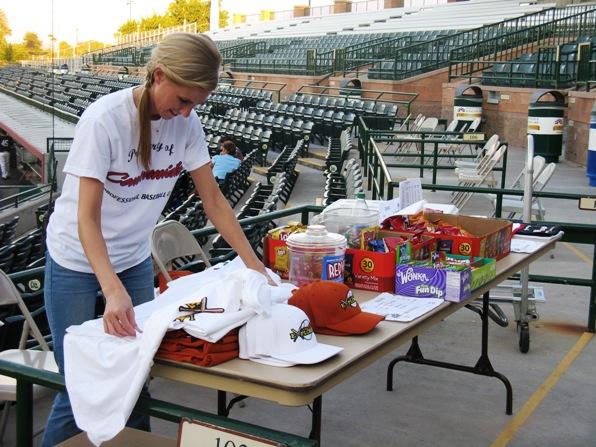 This table is your concession stand, guest services and the merchandise stand. There were your basic snacks: chips and candy. Bottled water was $1.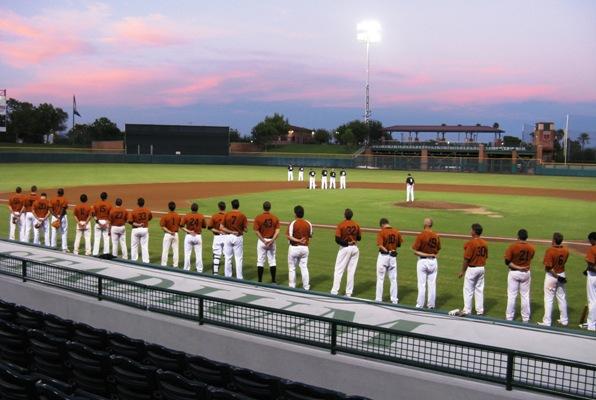 Taken during the National Anthem (no live person singing or playing an instrument; it was piped in over the PA system) . We were treated to a beautiful sunset.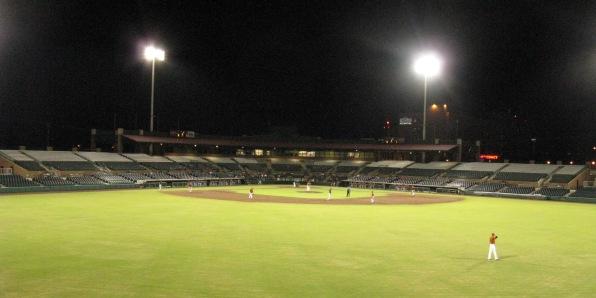 One can walk around the entire circumference of the ballpark. Here's a shot from center field looking in. There were 44 people in attendance at the one game and 50 at the next. I did gather three or four balls while strolling around the concourse. I handed them in but left the red vines for someone else.