I had visited OKC Labor Day, 2012 to see the OKC Redhawks baseball. I fell in love with the city and just had to go back and visit places I didn't get to see. So, in Nov, 2012 I took an extended weekend trip back to OKC.
This time, I saw the Oklahoma City Barons (AHL) play two games.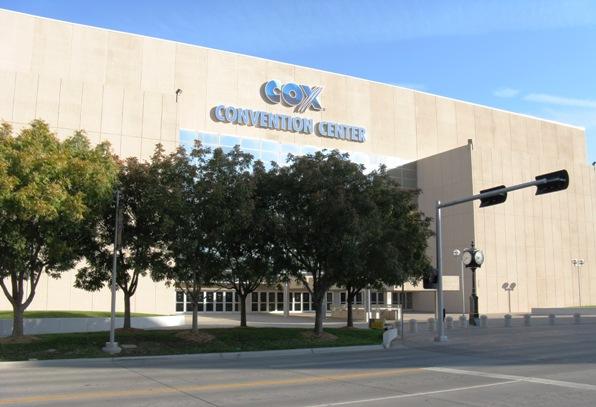 The Barons play at the Cox Convention Center. This is right across the street from the Chesapeake Energy Arena (where the Oklahoma Thunder (NBA) play). Also, right across the street is a Marriott Courtyard to stay if visiting from out of town/state. It is a traditional convention center with lots of meeting rooms and an ice rink. It is walking distance (less than 1/2 mile) of Bricktown - a fantastic downtown entertainment neighborhood of OKC.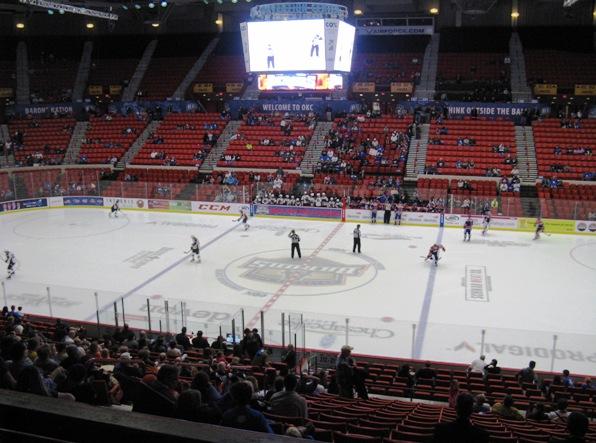 Here's the interior of the rink. There are two levels of seating. The organization does cover the second level seating area behind the goals to make it appear more intimate. I, of course, sat in my favorite spot - center ice, facing the bench, above the glass. There was a band playing above one of the goal areas both games I attended.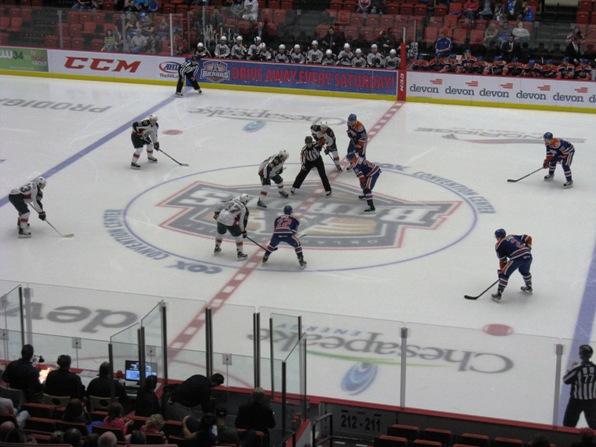 Face off between the OKC Barons and the Houston Aeros. I remember it being very chilly while watching the game. I definitely put on more layers the second game I attended.
There were giveaways both games. One a t-shirt; the other was something unique: your choice of a Barack Obama or a Mitt Romney bobble head (presumably dressed as a Barons player – I haven't opened mine up yet). I wish I had two tickets; I would have gotten one of each.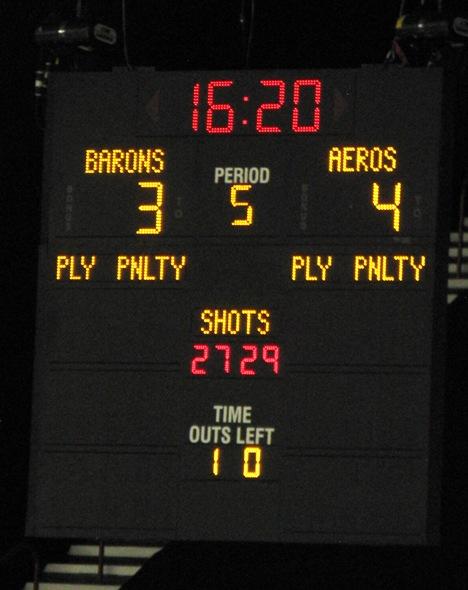 The best part of visiting the Barons was the games played. This one ended up with a Barons loss in a 4 -3 shoot out. The previous game the Barons won 4 - 3. Unfortunately at that game, two Aeros players were injured and were in serious pain being carried or held taken off the ice. I hate seeing that.